Services
Our services cover the complete spectrum of a full-service agency. With our premium service VCX at the centre, we offer plenty of options to help you go all-digital.
Dive into our suite of innovative digital advertising products. From the game-changing Programmatic Digital Out of Home (pDOOH) to our refined Classic Ad Campaigns and impactful Social Media solutions, we're poised to elevate your brand's presence. Streamlined strategies, maximum engagement. Let's shape your brand's future.
Google & Social Media Ads
Programmatic Digital Out of Home Advertising (pDOOH)
Transformation Strategies for SMEs
We can provide every conceivable detail connected with VCX production – from planning to accompanying marketing campaigns. But of course, existing media and services from your house agency can also be integrated and combined.
Development of Virtual Tours
Spheroidal 360° Interior & Ground Photography
Additional Language Versions / Parallel Tour Interfaces
Graphic Design & Adjustments
Hotspots: Individual Markers
Film and Photo Productions
E-commerce & Ticketing Interfaces
Software / Hardware
Partner products
Feature
Corporate Publishing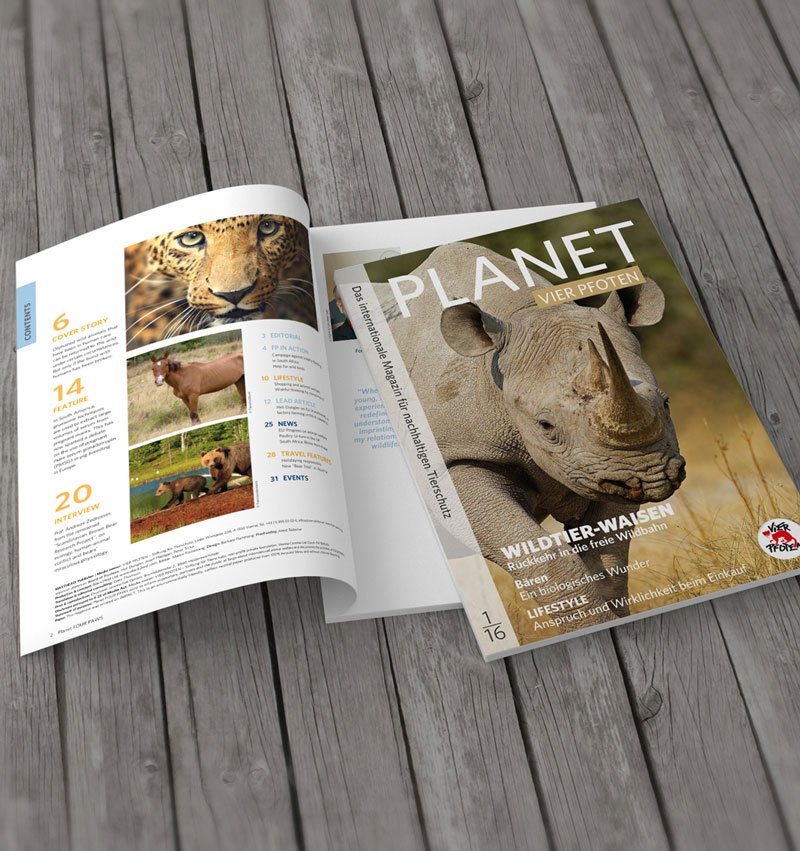 Print magazines are still a great option when it comes to direct contact with customers or partners. Parallel variants such as digital editions or alternative media channels for the same content can perfectly complement physical distribution. Take a look at the current issue of the B2B magazine PLANET, which we have been producing for the international NGO Four Paws since 2010.
Browse the magazine
As a full-service agency for modern storytelling, we offer all the basics, from graphic design and editorial content to web and major digital projects. All services can be booked as part of VCX productions or offered in other combinations, for example as part of social media or other digital campaigns.
All-round Packages: Digital + Essentials
Editorial Content for Social Media
Image and Advertising Campaigns
Ads and Media Productions